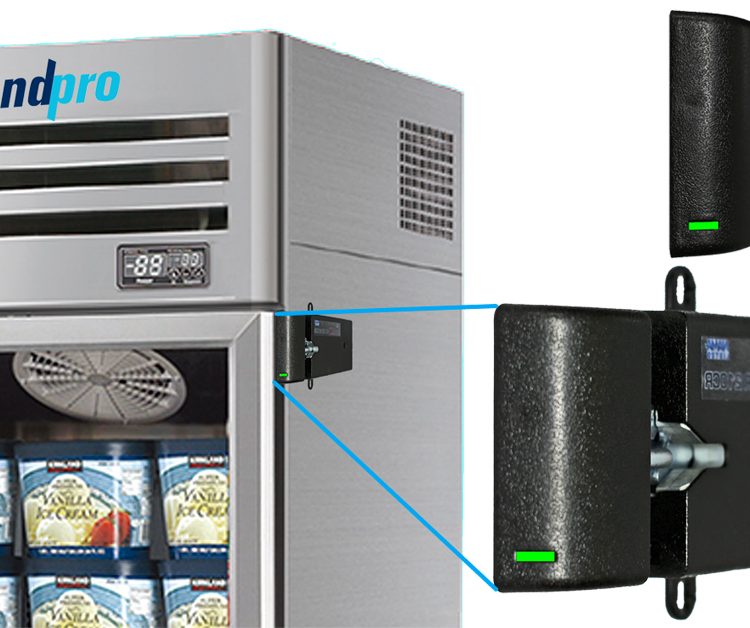 When it comes to healthier food management, operators need to consider more than just adding a chicken and avocado salad to their range.
Having a Micro Market onsite means improving staff eating habits through product selection as well as convenience however, it's one thing to have a Micro Market and ensure it is stocked with all the healthy foods to sustain a healthy workplace, but how do you ensure the food remains optimal at all times?
For the last three years, we have seen the rapid evolution of health-focused workplaces, both for nutritional and mental benefits, so as we continue the transition back to the office environment, there are a few options operators can pursue to ensure healthier food management in their Micro Markets.
No matter what size, Micro Markets consist of refrigerators which can be stocked with fresh or frozen foods as well as healthy meals, soups and salads and it's a regulatory requirement that food is delivered and stored at specific temperatures in order to mitigate the growth of bacteria. But how do those foods remain fresh and ideal for consumption and how do you manage your Micro Market without being there all the time?
FreshTraqTM & FreshColdTM Health Lock Management Systems.
FreshTraqTM & FreshColdTM Health Lock Management Systems provide healthier food management and regulatory reporting by allowing you to manage your Micro Market remotely – from anywhere!
With a reliable internet connection, any coolers you have can be tracked to report their real-time temperature, power, and lock status. Whether you want to track coolers or freezers in your Micro Market or those in transit delivering the food, it's as easy as plug and play.
So – how does it work to protect the food inside?
With the use of intelligent software, activity can be monitored using an online dashboard accessible using any mobile device or desktop computer.
For refrigerators in a Micro Market, the health locks are attached to the outside of the unit doors. Once activated, the locks are monitored using an online dashboard and automatically locked when consumer protection is required or in case of a power outage where food can spoil. SMS and email fail alerts are dispatched to notify the operators of any issues requiring attention.
For food in transit, the temperature gauge can be placed inside the cooler and managed on the go through any mobile device and in-car Bluetooth connection.
So, it's safe to say that satisfying those 3pm cravings has been revolutionised by Micro Markets in the workplace where:
Fresh Food provides healthy options
Quality products are locally sourced and produced
Convenience and contactless payments are key
Safety in knowing that your food is at its optimum
This was part two of our three part 'Healthy Markets' series.
To close this series out we will visit the operations and logistics of the Micro Market supply chain.