Products & Services – Micro Markets
---
A revolutionary collection of software and hardware that make up the 24/7, unmanned market experience. Products & Services – MicroMarkets. A cashless, touch-less, vending solution made it's way into the Australian market.
A self-serve, unattended convenience-shop-like products & services – micro markets, are located within your workplace or space. A style of vending which allows the opportunity to have various food and drink selections on hand at all times. Whether you have 10 or 10,000, its a safe, worry-free way to have your staff and others conveniently eat in-house, maximising their productivity and in some cases, even bettering their food choices.
The great thing with MicroMarkets is that there isn't a one-size-fits all option. You've got the flexibility to design one which suits your location, meets your budget and caters to your staff and customers. Add fridges & freezers, coffee machines & more – scale the options to suit you. Read More here.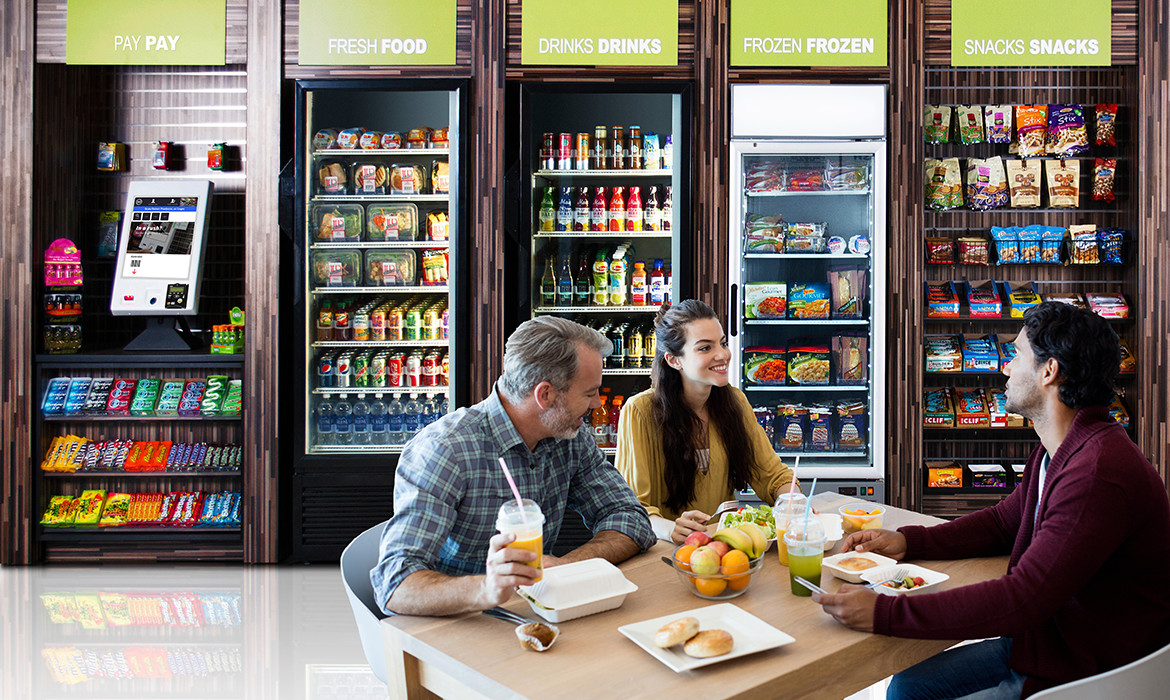 ---
365 Self-Checkout Kiosk MicroMarkets
The great thing about 365 technologies, is that there are options to suit whatever the size of your market or the need of your staff and consumers. The customer facing hardware and software has been designed to allow companies the flexibility to uniquely brand their market whilst enhancing their customer's buying experience.
At the heart of the 365 MicroMarket™ is the self-checkout kiosk, where the customer scans and pays for their items. We offer two models with a new one coming soon. Not sure of which solution is best suited to your needs? Get in touch and we are happy to help.
---
The PicoVend & NEW PicoVend Mini
PicoVend and PicoVend Mini are all-new self-service vending technologies that upgrade your existing vending machines to accept a wider variety of payment options including 365Pay and enhances overall traditional vending experiences.
Vending machines come in all different shapes and sizes. 365 has the vending technology that fits your needs. Easily install the latest vending innovations today!
Touchless display to view nutritional information
One backend management system
Built-in camera & more!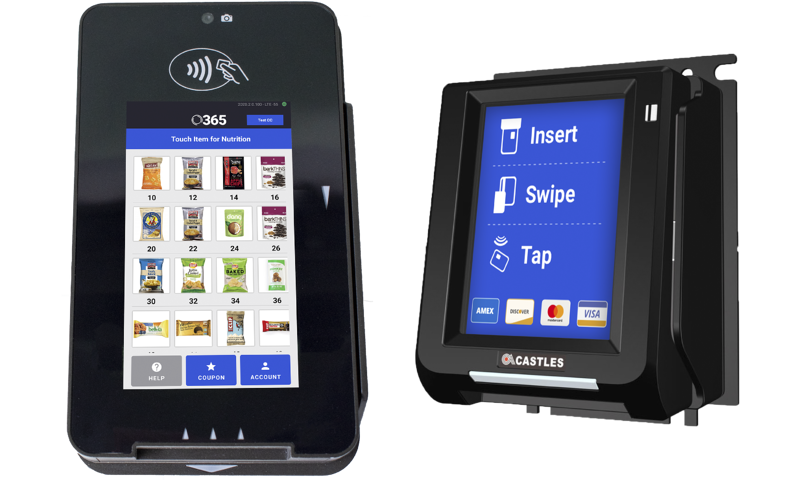 ---
The Gen3™ Kiosk
Compact form factor with zero maintenance design.
Nayax™ credit card reader.
Newly recessed fingerprint scanner.
3D barcode scanner.
Expansion port for optional Expansion Module attachment.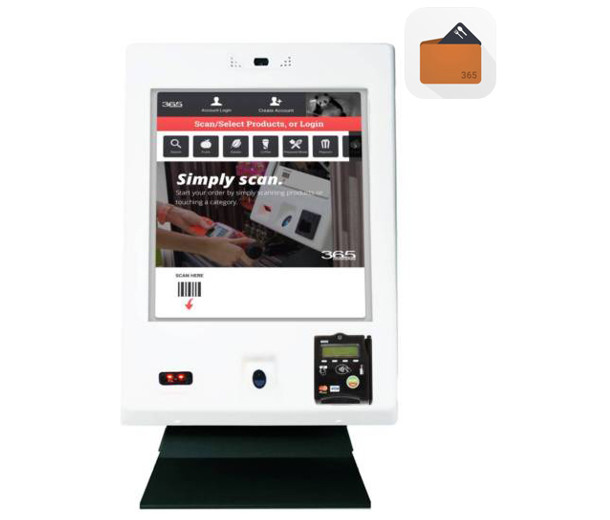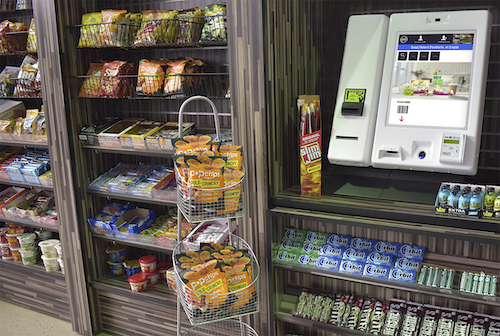 The 365Beacon™
365's innovative market mobile app and original touchless technologies provide customers with safe, quick, and more ways to pay in your markets or wherever they may be.
Why not add the cutting-edge Bluetooth mobile market solution to your markets to create seamless, quick and easy checkout, whilst also addressing consumers' need for a touchless market experience. This original touchless market solution is trusted by thousands of locations worldwide to provide a worry-free market experience.
Low-Cost add-on to enable mobile checkout
Provide a safer way to pay via 365Pay
Trusted by 2k+ locations worldwide
Quick checkout convenience during high traffic times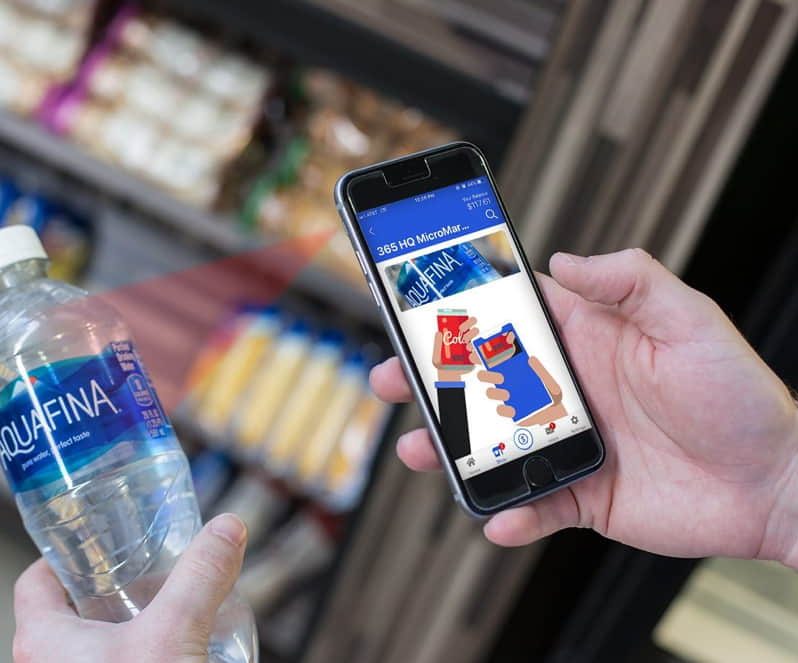 ---
The 365Beacon™ Mobile Phone & 365Pay™App Point Of Sale
The cost-effective self-checkout cashless payment solution for lower volume and smaller footprint locations.
Three easy checkout steps:

Step 1: SELECT product(s),
Step 2: SCAN product(s),
Step 3: CHECKOUT.

Through the use of our 365Pay mobile app and 365Beacon, quickly upgrade existing locations or transform any space into a fully functioning market.
Provide customers with the capability to scan and pay for products directly from their mobile device, ultimately saving time, eliminating long lines and increasing productivity.
Through the use of a Bluetooth connection, the 365Pay mobile app and 365Beacon communicate to create a secure and cutting-edge mobile market.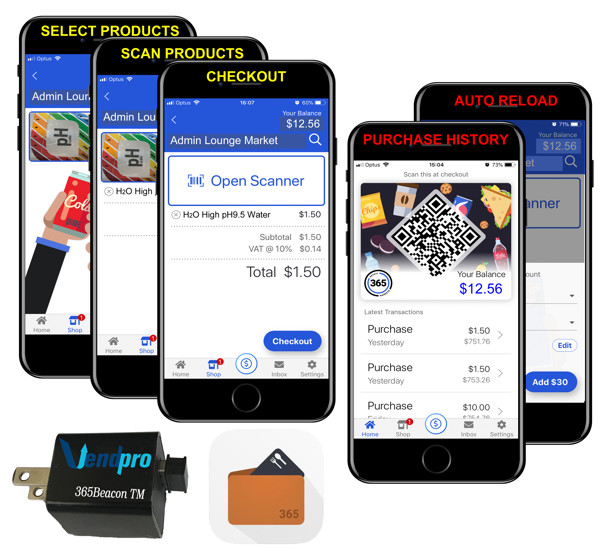 ---
ADM
ADM offers extensive reporting and customer service features to reduce overhead on operations and provide the insight needed to be effective with your clients.
The SmartSecurity system, as well as all information on your MicroMarket, can be accessed via ADM. View your location and customer information, sales and inventory reports, as well as manage all items in the store – from price to tax.
---
Mobile Inventory for your MicroMarkets
365's Mobile Inventory website provides a hardware agnostic method for Operators to quickly and efficiently take inventory on a regular basis. Operators can use a tablet, laptop or the optional iPod Touch scanner case to create a workflow that works best.
---
Automated Health Timer Lock
FreshIQ™ intelligent health timer locks for MicroMarkets prevents customers from taking product from the cooler/ freezer when the temperature rises above the maximum health temperature value for a predetermined period. NAMA certified and NSF compliant for health timer function. That ensures that the products you use meet strict standards for public health protection and is Health Department inspection ready. Compatible with FreshTraq™.
---
Remote Health Lock Monitoring System
FreshTraq™ allows remote control of your MicroMarkets from anywhere. Save time and money by eliminating trips to your MicroMarket. Remote lock/unlock. Reports on temperature, power and lock status. Get alerts on your phone and email.
---
LightSpeed FastTrack™ MicroMarket/ Vending Pick System
A pick-to-light vending pick system that provides a cost effective way to efficiently prepare and pre-kit the stock you need before embarking on your trip to refill your MicroMarkets or vending machines. The system simplifies order fulfilment during the picking process by using light-signals to direct the fulfilment personnel. Works seamlessly within the 365 MicroMarket system configuration.
---
LightSpeed Level™ Advanced Inventory Management
Level™ is an advanced inventory management solution for business owners looking to control their largest expense, Cost of Goods Sold (COGS). Compatible with FastTrack™.
---