---
TCN Vending Machines at Vendpro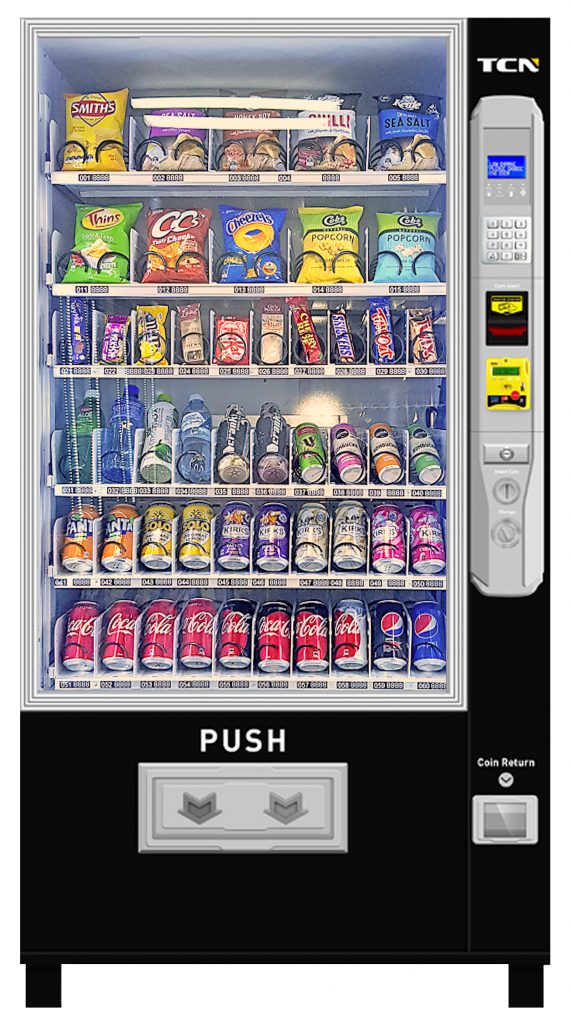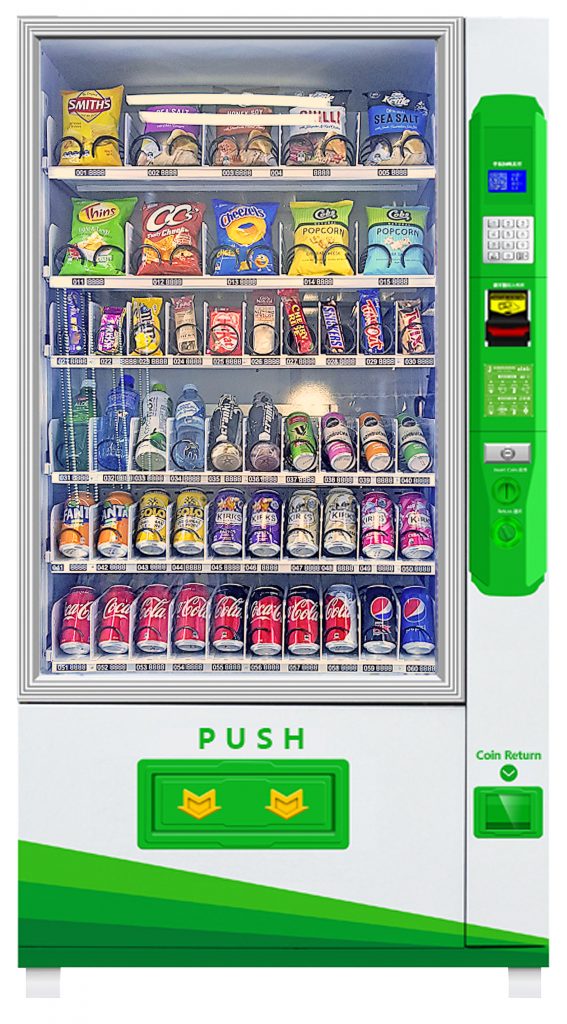 NEW TCN machines are now available for purchase at Vendpro. With a wide variety of vending machines to choose from, you will definitely find the one that fits your needs, PLUS 24 months warranty included!
TCN vending machines consists of snack, drink, combination, elevator, frozen, coffee, and touchscreen machines. They are the most advanced and up-to-date vending machines, designed with the most recent technologies to minimise usage issues. These machines are built modular for quick and easy service e.g., easy removal and replacement of the cooling unit. Each machine comes with a proven Japanese brand EmbracoTM compressor(s). TCN machines are slightly higher than standard industry design which allows fitment of an additional seventh tray, e.g., an extra drinks tray, thereby increasing machine capacity.
Hunan TCN Vending Machine Co. Ltd (TCN) was established in 2003. TCN is one of the biggest vending machine factories in China and exports machines to more than 100 countries in America, Europe & Asia. Our standard vending machines accept all popular payment system brands and types. Machines can be upgraded to include media touchscreen user interface options, as well as elevator and/or belt conveyor dispensing systems. Machines are customisable on request. The TCN solution can also include vendor system solutions such as TCN's own smart remote management capability . Find out more about TCN here.
With the many categories of vending machines in the market, a matrix has been created to provide a snapshot of the functionality for each vending machine, as well as the size options available. Check this out to identify the type you are after or contact Vendpro today (download link below).
---
24 Months Warranty on TCN Machines
The equipment has a 12 (or 24 for TCN products) months limited manufacturer and Vendpro labour warranty. For the period of the warranty only a technician from Vendpro or designated Vendpro Partner (where available) can perform any repairs, or the warranty will be void. Any issues arising from wear and tear will void the warranty. If equipment has been misused the warranty will be void. If equipment is outside the Perth metro area, the equipment must be sent back to Vendpro's/ Vendpro Partner's workshop to redeem the warranty cover. Return shipping cost is the client's responsibility. Once the equipment is at Vendpro/Vendpro Partner, Vendpro will cover labour and parts needed as per manufacturer standards.
Download Product Brochures Below
Vending Machine Features & Selection Matrix
Ambient PPE Series
Ambient Sanitising Series
Refrigerated Snack / Combo Series
Refrigerated Drink Series
Refrigerated Touch Screen Series
Refrigerated Elevator Series
Frozen / Ice Cream Series
Coffee & Hot Beverages Series
Non-Refrigerated Box / Locker Series
Hot Food Series
NOTE: Supported Applications: All trademarks are the property of their respective owners.