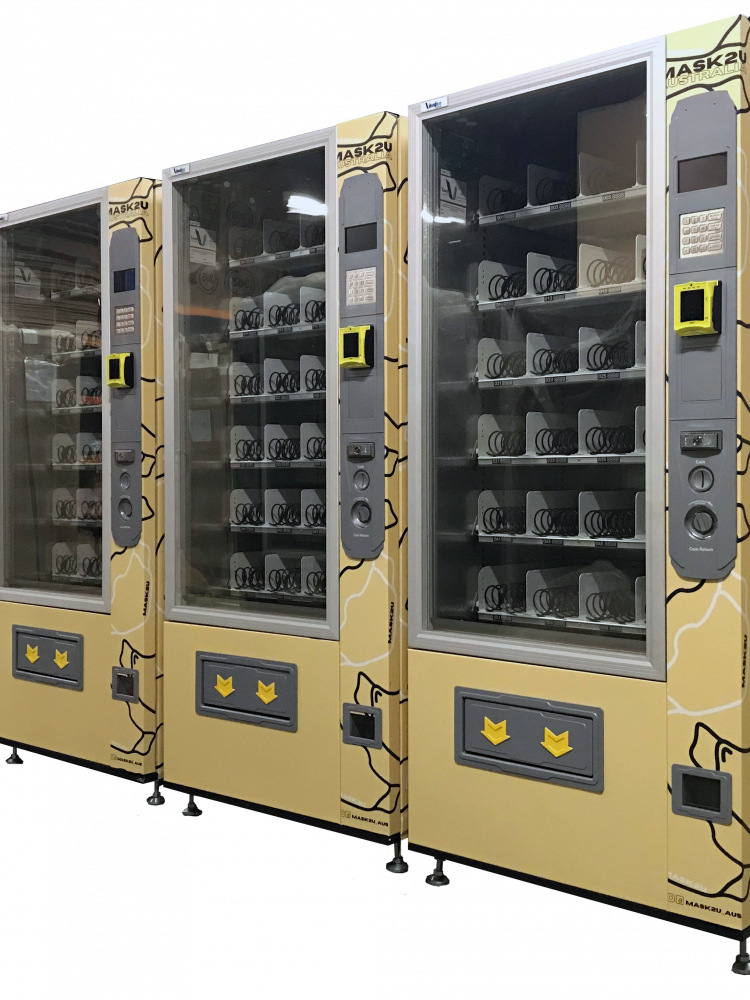 The Covid-19 pandemic has affected businesses across the country, and organisations are advised to protect not only employees but equally patrons, improving safety for all. This means increasing the accessibility and use of protective equipment such as, face masks, hand gloves and sanitiser amongst other things which help to prevent the spread of coronavirus and other viral infections.
Vendpro is one of the largest providers of vending machines and micro markets in WA and across the country, providing a selection of PPE machines which can be customized to dispense personal protective equipment, safety supplies, tools, as well as personal hygiene products.
Allowing ease of accessibility to these items is the key in helping and managing workplace environments during this ever-changing time.
What does this look like and what are the benefits?
Let's have a think about how many times have you turned up to the store or workplace (or equally, seen someone turn up!) without a mask? That 'oh no!' moment, rummaging through your bag or car to see if there is one stashed in there (the pressure is real!).
How incredible would it be not having that stress and knowing in the back of your mind that you'll have access to masks and more (if you forget yours!) upon entering the premises.
Well, we've recently worked on a fantastic project with the team at Mask2U, decaling several machines for a shopping centre where customers will have access to masks should the need occur. Simple and so smart.
Look at how great these Mask2U machines look in Mandurah Forum, landing just this week: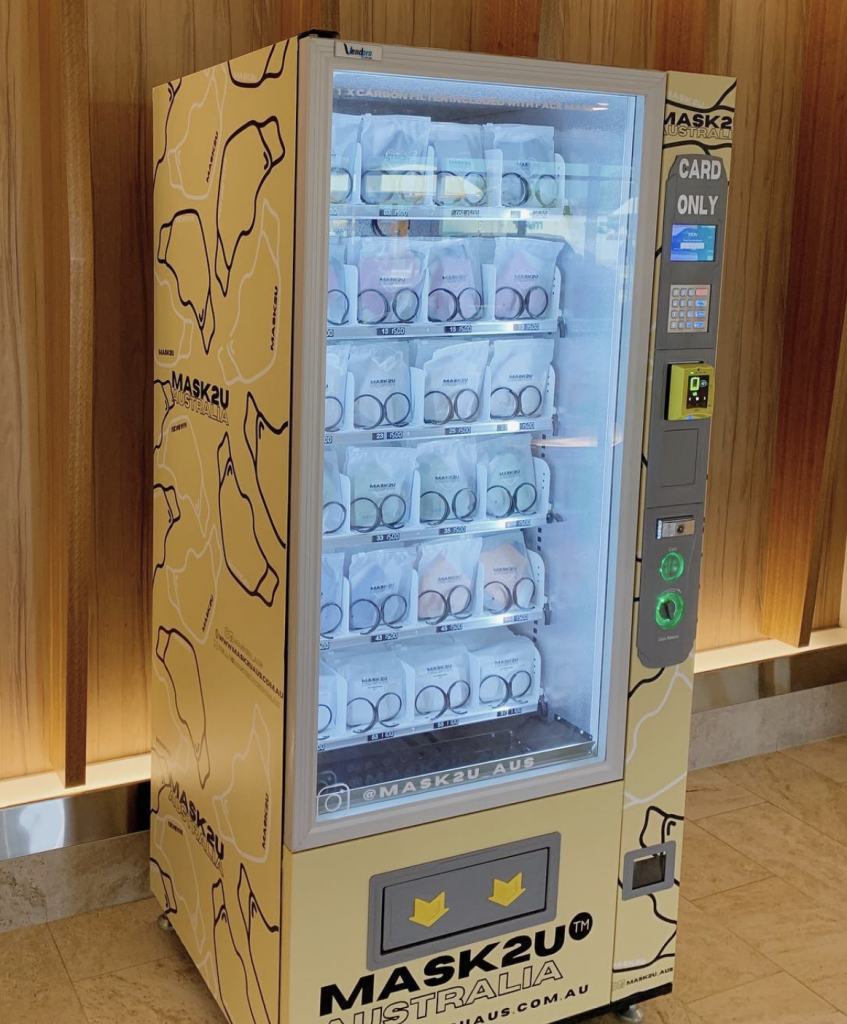 So, let's go through just a few benefits in having a PPE machine setup at your workplace:
PPE equipment and supplies are at the disposal of employees and customers, always
The machines are completely automated, and payment is contactless making them super safe to use
Manage staff by monitoring their usage using customised, business specific solutions
Monitoring stock levels is done remotely allowing you to manage spend, inventory, and eliminate wastage in real-time, only restocking as and when necessary
Generate custom reports using the online software
So, how do you get started?
Look around your workplace, do you think you could benefit from having PPE vending machines in your office, your factory – even the local shopping centre?
Why not give our team a call and we can talk through the various options available to you or your organisation, we can even customise something to suit your specific needs.
At Vendpro we only stock and maintain the best brands, ensuring our customers remain one step ahead of the rest. Get in touch today!