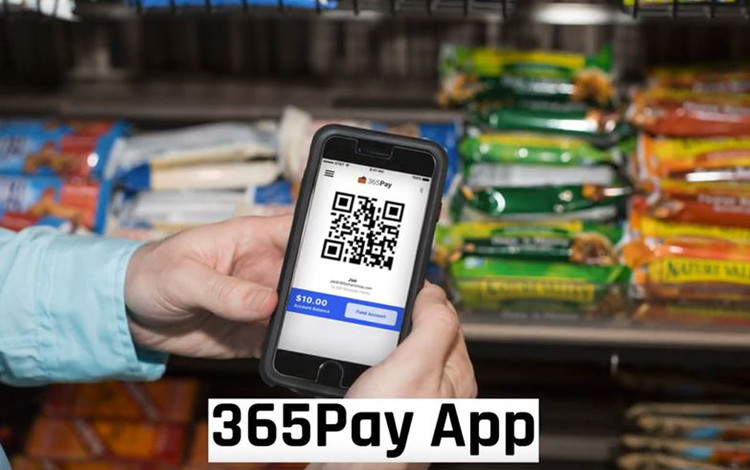 A Touchless Vending Solution for a COVID-Gripped World
Convenience services operations have changed immensely in the last few months, thanks to COVID-19 and the many challenges it has created in the industry. Companies around the world have had to find ways to protect their employees and clients, while still being able to conduct business. One of the many changes is the touchless vending solution.
Touchless and Safe
The 365Pay app offers a fully touchless and safe solution – to customers and operators. Checking out has never been easier or safer – all you need is your own mobile phone. In 3 easy steps you can select, scan and pay for your product and be on the go.
365Pay App Advantages
The App has many advantages – for the user as well as the operator. Not only can users easily add funds, but they can view their purchase history, pay across multiple locations, and manage their account – all from their personal mobile phone. 365Pay app users don't have to worry about keeping cash or credit/debit cards on hand to make purchases in a MicroMarket. Through the use of their Global Market Account, 365's stored value account linked to their phone, it can be used seamlessly across MicroMarkets in various locations.
For operators, knowing that they can now offer a safe, touchless vending solution to their clients, another big plus is that the 365Pay app allows them to fully engage with their customers. Targeted promotions to specific locations and individual users can be offered, which will further enhance the experience and allow operators to track purchasing habits and build opportunities around them. It also offers the ability to provide immediate feedback regarding experiences or products offered in the MicroMarket, which in turn, allows operators to offer next-level customer service, further cementing loyalty.
No matter the size of your MicroMarket, the 365Pay app can be seamlessly integrated with your existing or new MicroMarket [link to MicroMarket page]. Adding to that a saving on credit card processing fees, the 365PayApp is a no-brainer!
The 365Pay is the most highly reviewed MicroMarket payment app and has recently been redesigned. Ryan McWhirter, Director of Product had this to say: "The redesigned 365Pay app is a destination that allows operators to connect with their consumers like never before, allowing for immediate feedback, operator awareness and the beginning of a new age in foodservice management".
In a world where contactless and touchless vending solutions are no longer optional, the 365Pay App offers clients a stress-free purchasing experience and operators a safe and value-adding sales and marketing tool. For more information, contact us.
View this video to see how easy it works.