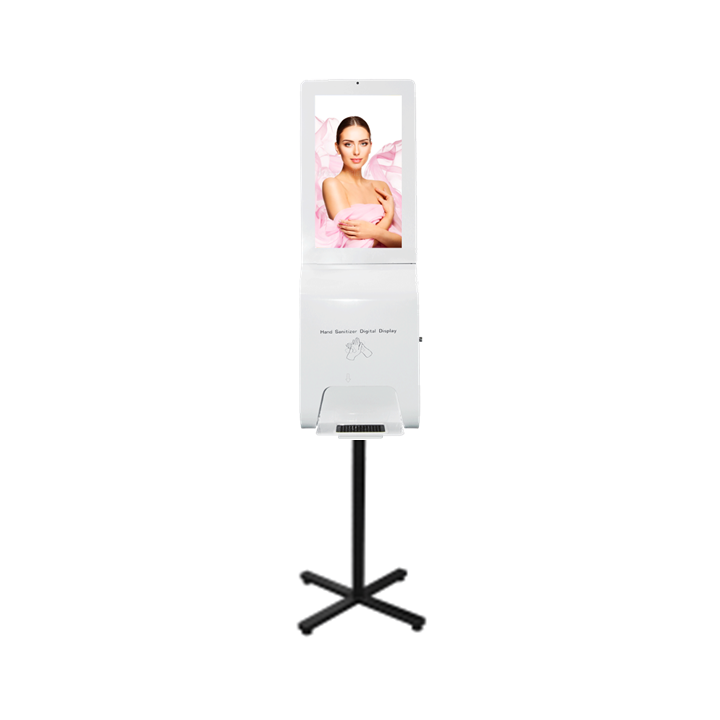 No matter your location or industry, health and safety has become a number one priority for communities and businesses across the globe!
Over the last 2 years with the spread of COVID-19, auto hand sanitising stations have been accepted as a key preventative measure to help stop the spread of germs, killing 99.9% of viruses and bacteria.
As a result, hand sanitising stations have popped up everywhere, whether it's in the workplace, going to a restaurant, entry to a public event, schools, shopping centres and even hospitals. Any high traffic environment is considered a potential hazard zone for spreading germs as we touch various surfaces and interact with people.
By placing a hand sanitizer dispenser stand in strategic spots throughout a venue and various high-touch areas, you can prompt visitors to improve their hand hygiene and promote a healthy environment.
But why not be both informative and AND functional with sanitising stations?
Imagine your business being the first advertisement people see when they enter a shopping centre and sanitise their hands. Or being able to remotely direct the flow of traffic at a major event or large venue with directional signage!
Introducing the Auto Hand Sanitising Station with Digital Display. Suitable for a multitude of situations, the station has a high quality 21.5inch digital screen suitable for fixed or video content, creating endless advertising and directional signage opportunities!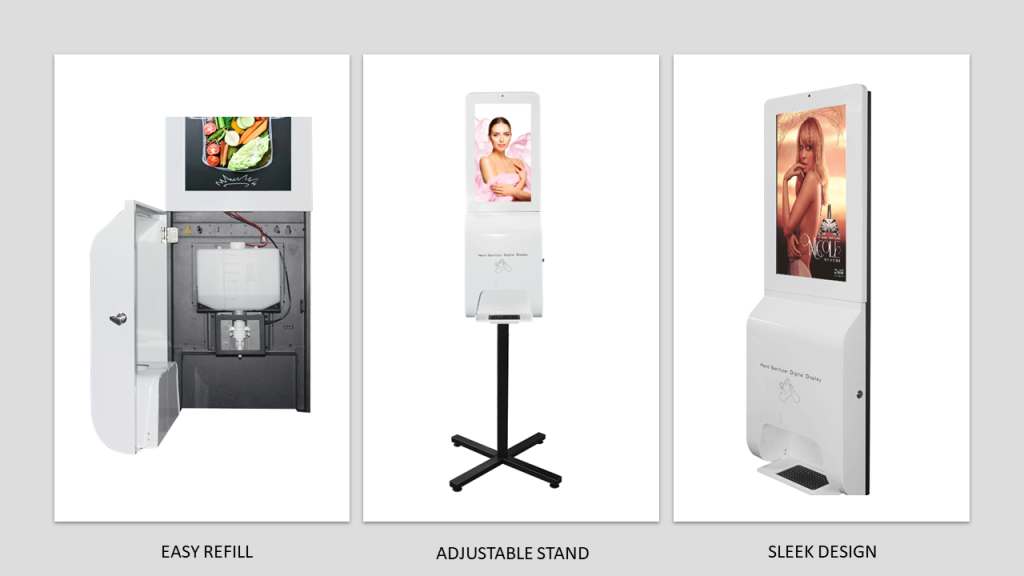 It boasts a large 3 litre liquid storage saving time on refilling and includes several high-tech features:
Online Cloud CMS, allowing you to control and update the image content remotely
Camera Option, allowing you to capture visitor information and provide different advertising for male, female or children visitors if needed
Securely hidden interface ports, allowing you to easily plug SD cards, USB disk and Lan devices to update content
Sanitising liquid level detection which can be viewed using CMS
Touch screen (or non-touch screen option)
Modern sleek design
The opportunities for screen advertising and communication are endless, all while providing a clean and healthy environment!
Contact us today to find out how you can easily incorporate an Auto Hand Sanitising Station with Digital Screen into your business.