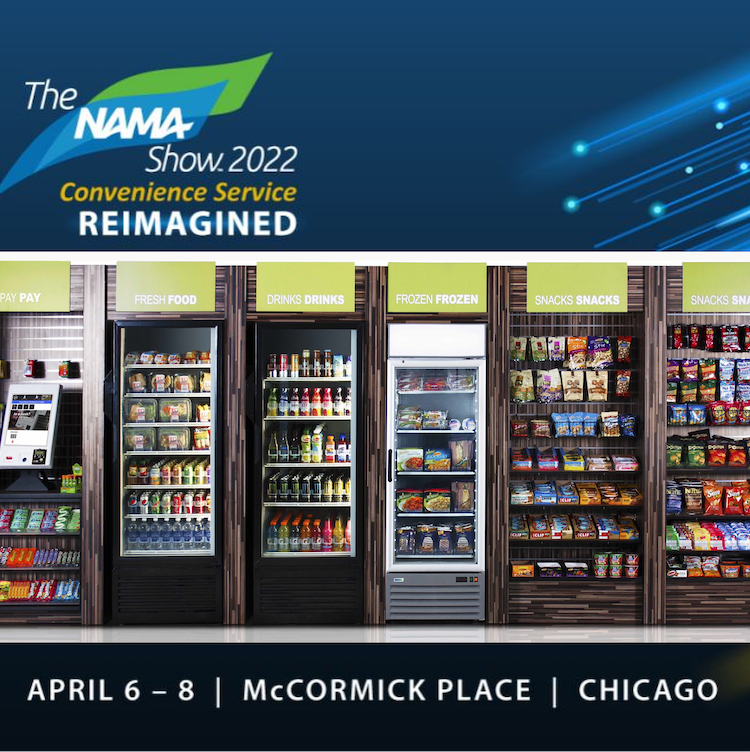 The NAMA 2022 Show is an exciting one and Vendpro is proud to be associated with NAMA – the largest representative body in the convenience services industry that meets the needs of millions of consumers daily at work, home, school and play through traditional vending and micro markets, office coffee and pantry services, product manufacturing and small-drop distribution, convenience services.
The NAMA 2022 show will have a myriad of new products that will be launched, excitingly also from our Micro Market partner & Global Leader 365 Retail Markets. Look at a few of them here and once launched at the show, we look forward to sharing those featured products with our clients. 
Apart from informative educational sessions, exciting new technology, and great networking opportunities, the big attraction and excitement that will make this year's NAMA show the best, is Imagination Way. An immersive experience of fully functioning prototype environments that demonstrate how consumer interactions with retail and self-service are shifting – and how you can position your enterprise for success. As the sitting chairman of NAMA, 365 Retail Markets' CEO, Joe Hessling, has commented: "this is a can't miss opportunity that you must see to believe!"
Hessling was recognized as NAMA's 2018 Industry Person of the Year and Ernst and Youngs 2018 Entrepreneur of the Year. Under his leadership, 365 Retail Markets was named among Crain's Michigan Fast 50, one of the Inc. 5000 List of America's Fastest-Growing Private Companies two years in a row. The company also earned both Automatic Merchandiser's Reader's Choice Product of the Year recognition and the NAMA Innovation Award.
Vendpro is proud to be in partnership with Joe and his team at 365 Retail Markets and we pride ourselves on being innovative and bringing the latest and greatest technology solutions to Australia and our clients.
This is just another way our team ensures we are ahead of the curve. Get in touch today!