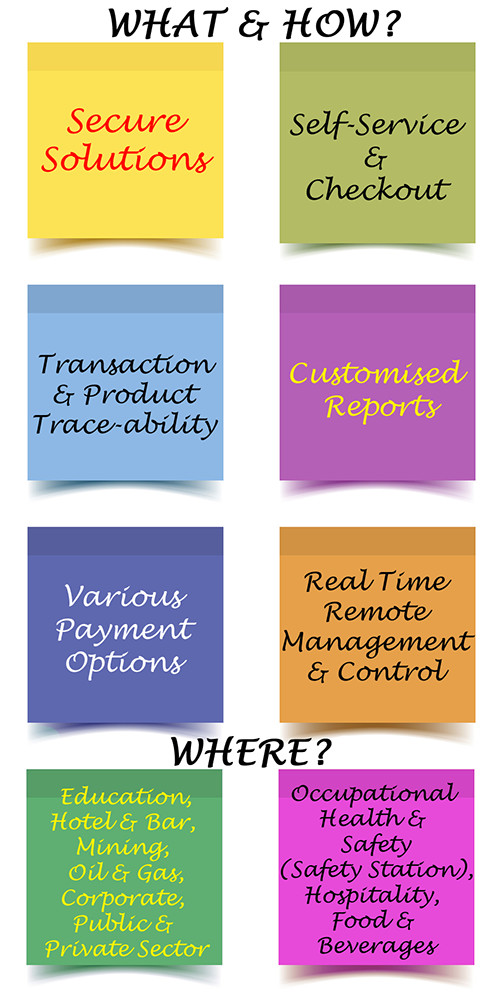 Corporate Vending Solutions, Remote Monitoring, Inventory Control & Management Tools & MicroMarket™ Retailing Solutions
---
Our innovative corporate vending solutions offer you cost effective options whether it means retailing drink, snack and food items or dispensing of consumable goods such as PPE or safety articles, first-aid items, toiletries goods, stationary articles, bar/ liquor products, tools or spare parts etc.
Vendpro offers you cost effective corporate vending solutions to your inventory and compliance management challenges. You get improved real time monitoring capability with our remote monitoring vending system, which allows better control and easier compliance whether your aim is to reduce costs, manage usage of consumable goods or to achieve Occupational Health and Safety (OH&S) objectives.
We provide a range of cashless payment inventory control/ management solutions to suit every need and budget e.g.:
Stand-alone meaning there is no traceability of usage such as when vending in the catering and hospitality environment.
Integrated to a variety of facilities management systems which implies there is full issue record/ traceability of consumable products issued e.g. with the controlled issuing of PPE in safety station vending machines, stationary, bar/ liquor etc.
Self-checkout micro market vending and retailing as applied to micro retailing opportunities e.g. in offering advanced vending functionality in corporate crib/ break/ lunch room applications etc.. Australia's licensed provider of 365 Micro Market solutions.
Brochures